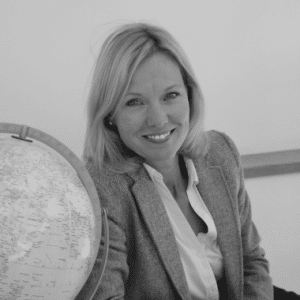 Mirjam Tiel van Buul
Mirjam is an accredited Clinical Gestalt Psychotherapist and Counselor. In addition, she is a registered nurse and hold degrees in clinical psychology, psychopathology and human development at University of Amsterdam, the Netherlands. She is registered with the EAGT (European Association of Gestalt Therapy) and a member of ICE EFT (International Centre of Excellence in Emotional Focused Therapy).
Mirjam has been providing therapy and counseling within the international community for the last 10 years. She also offers online therapy for individuals and couples. Her expertise is working with different nationalities within the relationships. Occasionally, she holds workshops and group therapy concerning issues related to international communities and living abroad.
She is specialized in working with people from all over the world, in respect to different nationalities and cultural differences. Mirjam's approach is humanistic, holistic and she creates an embodied dialogue. She uses a process oriented and an effective, evidence- based treatment since she is influenced by Gestalt theories and Emotional Focused Therapy. Principles Mirjam works within the relationship are adding a different view of relationships, modifying dysfunctional engagement, promoting strengths in relationships and building resilience.
Services individuals and couples for:
• Affective disorders, depression, bipolar I and II disorders, burn-out, stress, feelings of emptiness
• Adjustment disorders and psychosomatic complaints
• Personality disorders and dissociative disorders
• Anxiety related problems, phobia and OCD (Obsessive Compulsive Disorder)
• PTSD (Post Traumatic Stress Disorder) and sleeping disorders
• Impulse control disorder
• Identity crisis and personal development, problem with grief of bereavement
• Problems with interpersonal relations and are looking for harmony within relation to oneself and others and the urge to change behaviour but experience a sense of being stuck
Sees clients on:
Mondays, Tuesdays and Thursdays
Works at our location in:
Saska Kępa, Dąbrowiecka 32/6